HOME OF THE 15 YEAR OLD 2012 WORLD SERIES CHAMPIONS
2014 SEBR Fall Ball:
Due to Fall Break, games for this Thursday Oct. 2 are being moved to Tues Oct 14 . An updated schedule is posted to the document center (including make-up games Sunday Oct. 12). Click here
CONGRATULATIONS TO THE SEBR 14 YEAR OLD ALL STARS FOR THEIR GREAT RUN THIS SUMMER - OHIO VALLEY REGIONAL CHAMPIONS, AND PARTICPANT IN THE WORLD SERIES IN OCALA, FL AUG 13-22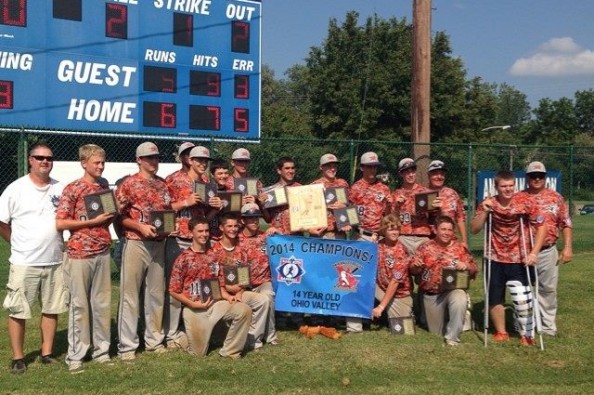 WANT TO HELP AT SEBR? CLICK HERE TO OPEN VOLUNTEER APPLICATION FOR
CURRENT BOARD MEMBERS:
President: Kevin Cruise kevincruiseone@yahoo.com
Vice Pres: Shawn Boggs shawn.boggs@ky.gov
JV League VP: Open
Secretary: William Thro william.thro@gmail.com
Players Rep: Open
Tournament Director: Open
Treasurer: Open
Web Content: Open
Parent Auxilary: Open
Fundraising: Ross Stinetorf rstinetorf@twc.com
Concessions: Sherri Bryant slbryant63@yahoo.com
Mgrs Rep: Mike Taylor taylormike@twc.com
Facilities Director: Schane Simpson: schane@twc.com
Facilities: Tim O'Neil TimONeil@twinsbaseball.com
Past President: Jason Berge berge.jason@gmail.com
AVAILABLE BOARD POSITIONS -
Several positions available - no baseball 'game experience' required - just a desire to help provide a great sports experience for your child !!
If you are interested in league sponsorship opportunities or would like to advertise on our website - please contact Ross Stinetorf at rstinetorf@twc.com
Thank you !
---
---